ISO 22000 Food Safety Management System Lead Implementer
ISO 22000 Food Safety Management System Lead Implementer
Professional Evaluation and Certification Board (PECB) is a global provider of training, examination, audit, and certification services for multiple fields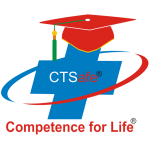 CTSafe Center is in partnership with PECB to deliver  ISO courses in Vietnam.
What is ISO 22000?
ISO 22000 is a globally accepted international standard, which specifies the requirements for food safety management systems. Established in 2005, ISO 22000 is applicable to all organizations involved in the food chain, whose main objective is to ensure food safety. The standard outlines a framework which harmonizes all parts of the food supply chain, from producer to consumer, and helps you reduce food hazards, control the risks and prevent contamination.
Why is Food Safety Management important for you?
Food Safety Management has become the headline of many articles worldwide and if businesses choose to ignore it, they will have you bear the consequences. By obtaining an ISO 22000 certification, you will prove your commitment to food safety and adherence to respective food safety regulations.
By obtaining an ISO 22000 certification, you will prove your dedication to food safety to your customers and stakeholders. Moreover, you will gain a worldwide recognized certification on Food Safety Management, where you will learn all the processes and policies needed to mitigate risks and enhance accountability and transparency.  This will, in turn, will you a competitive advantage by improving your brand's reputation and leading to potential increases in business volume.
Benefits of ISO 22000 Food Safety Management
By becoming ISO 22000 certified you will be able to:
Increase the profits
Control and eliminate food safety risks
Continually improve the processes needed to provide safe food
Built customer's confidence on your ability to  control any food safety hazards
Ensure sustainable food safety
Promote international trade
The age of globalization has brought new challenges to all industries, and the food industry is no exception. The origin and safety of food products is a main concern in today's market. It has become increasingly difficult to have proper knowledge on the production methods and origin of food products. Internationally recognized food safety measures are no longer a privilege; they have become a basic requirement for all organizations that deal with food production or service.
The implementation of a food safety management system (FSMS) is a strategic decision for ensuring the safety of food delivered to the consumer. This training course, developed by PECB, aims to help participants develop the knowledge and skills necessary to support an organization in establishing, implementing, managing, and maintaining an FSMS based on ISO 22000 and other best practices. Implementers play a key role in an organization's ability to successfully implement and maintain an FSMS.
The training course enables you to help organizations establish processes needed to maintain the quality and safety their products and services, while adhering to all legal, regulatory, and other requirements. As part of this training course, you will learn how to establish controls that proactively prevent noncompliance and contribute to the creation of a culture of safety, integrity, transparency, and openness.
The training course is followed by the certification exam. If you pass, you can apply for the "PECB Certified ISO 22000 Lead Implementer" credential. The "PECB ISO 22000 Lead Implementer" certificate is internationally recognized. It validates your professional capabilities and competences to implement an FSMS in an organization based on the requirements of ISO 22000.
Managers or consultants involved in food safety management
Expert advisors interested in mastering the implementation process of a food safety management system
Individuals responsible for maintaining conformity to the FSMS requirements in an organization
FSMS team members
This training course will help you:
Gain a comprehensive understanding of the concepts, approaches, methods, and techniques used for the implementation and effective management of an FSMS
Acknowledge the correlation between ISO 22000 and other standards and regulatory frameworks
Gain the ability to interpret the requirements of ISO 22000 in the specific context of an organization
Develop the necessary knowledge and expertise to support an organization in effectively planning, implementing, managing, monitoring, and maintaining an FSMS
Acquire the expertise to advise an organization in implementing FSMS best practices
This training course is participant centered and contains:
Theories, approaches, and best practices used in food safety management system implementation
Lecture sessions illustrated with practical examples based on a case study that includes role-playing and discussions
Interaction between participants by means of questions and suggestions
Exercises, which are a simulation and a preview of the certification exam
The main requirements for participating in this training course are a fundamental understanding of food safety concepts, a basic knowledge of ISO management system standards, as well as a general understanding of ISO 22000 and the MS implementation principles.
Day 1: Introduction to ISO 22000 and the initiation of an FSMS
Day 2: Implementation plan of an FSMS
Day 3: Implementation of an FSMS
Day 4: Performance evaluation, continual improvement, and preparation for the certification audit
Day 5: Certification exam
The PECB Certified ISO 22000 Lead Implementer exam fully meets the requirements of the PECB Examination and Certification Program (ECP). It covers the following competency domains:
Domain 1: Fundamental principles and concepts of a food safety management system
Domain 2: Food safety management system requirements
Domain 3: Planning of an FSMS implementation based on ISO 22000
Domain 4: Implementation of an FSMS based on ISO 22000
Domain 5: Monitoring and measurement of an FSMS based on ISO 22000
Domain 6: Continual improvement of an FSMS based on ISO 22000
Domain 7: Preparation for an FSMS certification audit
For specific information about exam type, languages available, and other details, please visit the List of PECB Exams and the Examination Rules and Policies.
Upon the successful completion of the exam, you can apply for one of the credentials shown in the table below. You will receive a certificate once you fulfill all the requirements related to the selected credential. For more information about ISO 22000 certifications and the PECB certification process, please refer to the Certification Rules and Policies.
The PECB ISO 22000 Implementer certification scheme has the following requirements:
| | | | | |
| --- | --- | --- | --- | --- |
| Credential | Exam | Professional experience | FSMS project experience | Other requirements |
| PECB Certified ISO 22000 Provisional Implementer | PECB Certified ISO 22000 Lead Implementer Exam or equivalent | None | None | Signing the PECB Code of Ethics |
| PECB Certified ISO 22000 Implementer | PECB Certified ISO 22000 Lead Implementer Exam or equivalent | Two years: One year of work experience in Food Safety Management | Project activities: a total of 200 hours | Signing the PECB Code of Ethics |
| PECB Certified ISO 22000 Lead Implementer | PECB Certified ISO 22000 Lead Implementer Exam or equivalent | Five years: Two years of work experience in Food Safety Management | Project activities: a total of 300 hours | Signing the PECB Code of Ethics |
| PECB Certified ISO 22000 Senior Lead Implementer | PECB Certified ISO 22000 Lead Implementer Exam or equivalent | Ten years: Seven years of work experience in Food Safety Management | Project activities: a total of 1,000 hours | Signing the PECB Code of Ethics |
To be considered valid, the implementation activities should follow best practices and include the following:
Drafting an FSMS implementation plan
Initiating an FSMS implementation
Implementing an FSMS
Monitoring, measuring, and maintaining an FSMS
Identifying and acting upon continual improvement opportunities
Course Features
Lectures

0

Quizzes

0

Duration

30 days

Skill level

Lead level

Language

English

Students

0

Assessments

Yes