NEBOSH International Diploma by Units
The NEBOSH International Diploma for Occupational Health and Safety Management Professionals is a perfect choice if you want to make health and safety your career.
Phoenix Health and Safety is a NEBOSH Gold Learning Partner # 614.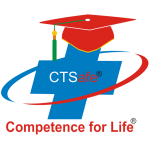 CTSafe Center is in partnership with Phoenix Health and Safety to deliver  NEBOSH courses in Vietnam.
Why International Diploma for Occupational Health and Safety Management Professionals?
The 1st reason:  The NEBOSH International Diploma in Occupational Health and Safety (IDip) is the must have qualification for those whose ambition is to be a "Safety Professional" and have a high level career in HSE management.

The 2nd reason: The NEBOSH Diploma is internationally respected by employers in all sectors.

The 3rd reason: Professional body recognition
Entitled to use the designatory letters IDipNEBOSH after your name
Graduate Membership (GradIOSH) of the Institution of Occupational Safety and Health (IOSH). This is the first step to becoming a Chartered Health and Safety Practitioner as a Chartered Member of IOSH (CMIOSH) 
Member status (MIIRSM) of the Institute of Risk and Safety Management (IIRSM).
Meet the headline entrance criteria requirements for Registered Membership (RMaPS) of the Association for Project Safety (APS).
Sit directly for the Certified Safety Professional (CSP) assessment as long as they meet BCSP's eligibility criteria.
Meet entry requirements for Master of Science (M.Sc) degrees in Occupational Health and Safety Management
Suitable for:
This prestigious qualification has been designed to underpin the capabilities that you need to become an effective health and safety professional.

Recognised by regulators, professionals and employers the qualification also provides a sound basis for progression to postgraduate study.
Course outline:
The course is split into three separate assessments: One workplace assignment and two scenario-based case studies:
The qualification units are assessed in the following way:
ID1 – Know – workplace health and safety principles.
ID2 – Do – controlling workplace health issues.
ID3 – Do – controlling workplace safety issues.
Learning outcome:
Effectively manage health and safety.
Understand key UK legal frameworks for health and safety, including the essential elements of health and safety systems.
Identifying and controlling risks associated with hazardous agents, workplace issues and equipment.
Management of workplace stress.
The importance of human factors in reducing incidents.
Support and develop your company's health and safety culture
Qualification gained
On completion of the qualification, you will be able to:
advise on the types of legislation likely to apply, the relevance of ILO and non-government bodies' guidance and possible enforcement actions
identify and effectively communicate relevant health and safety information
advise on a range of common workplace health and safety issues including how these can be assessed, controlled and monitored
develop a health and safety policy strategy (including proactive safety, Corporate Social Responsibility and the change management process)
contribute to a risk management strategy
promote a positive health and safety culture
develop and audit health and safety management systems
maintain individual and organisational health and safety competence
manage contractors and supply chains to ensure compliance with health and safety standards.
Course fee for each unit (ID1, ID2, ID3)
Except for NEBOSH charged examination fee= Chưa bao gồm lệ phí thi trả cho NEBOSH
Except for NEBOSH charged examination fee= Chưa bao gồm lệ phí thi trả cho NEBOSH
Examination fee for each unit (ID1,ID2,ID3)
Except for NEBOSH charged examination fee= Chưa bao gồm lệ phí thi trả cho NEBOSH
Except for NEBOSH charged examination fee= Chưa bao gồm lệ phí thi trả cho NEBOSH
Course Features
Lectures

0

Quizzes

0

Duration

12 weeks each unit

Skill level

Safety Professionals

Language

English

Students

12

Assessments

Yes