NEBOSH Certificate in Fire Safety
NEBOSH Certificate in Fire Safety
Phoenix Health and Safety is a NEBOSH Gold Learning Partner # 614.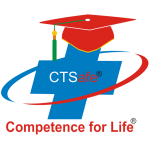 CTSafe Center is in partnership with Phoenix Health and Safety to deliver  NEBOSH courses in Vietnam.
Why NEBOSH Fire Safety?
The NEBOSH Fire Safety qualification provides students with the necessary fire safety skills and knowledge to protect people, property and the workplace from fire hazards. By the end of the course, candidates will be able to identify fire risks and implement a range of fire prevention measures.
As part of this course, we also focus on creating the right fire safety culture. This can play a significant role in helping to avoid the damaging and sometimes catastrophic losses that can result from fire. Organizations with staff who have undergone NEBOSH Fire Safety training can rely on a safer environment for employees and visitors.
Suitable for:
The NEBOSH Fire Safety Certificate course is perfect for those who have fire safety responsibilities at a low to medium risk workplace (such as an office), including Facilities Managers and Health & Safety Managers and Representatives.
It is also suitable for individuals who wish to build a career as a fire safety adviser.
Learning outcome:
Understand the management of health and safety
Manage fire safety protocols in their workplace
Understand the principles of fires and explosions
Identify the causes and preventions of fires and explosions
Identify and implement fire prevention and protection in buildings
Manage the safety of people in the event of a fire
Conduct a fire safety risk assessment
Promote a fire safety culture   
Course outline:
Health and safety management
Managing fire safety
Principles of fire and explosion
Causes and prevention of fires
Fire protection in buildings
Safety of people in the event of a fire
Fire safety risk assessment
 Online
You are provided with  login information to our

online learning platform

and course materials

You can contact our tutors via skype, zoom or viber etc thorough the learning with us to further support if any.
How long does the NEBOSH Fire Safety Certificate take?
The NEBOSH Certificate in Fire Safety will involve a minimum of
28 taught hours and approximately

20 hours of private study and background reading.
There are two assessments for this course:
FSC1 – This is a digital assessment which can be taken remotely. Learners will have 24 hours to access, complete and submit their paper, starting from 11am (UK time) on the examination date. 

FSC2 – A practical fire risk assessment – Candidates are required to complete a practical fire risk assessment at their workplace, using frameworks and standards, such as the Home Office fire guidance and PAS79-1:2020. There is no time restriction for the risk assessment, but three hours is recommended to compile a comprehensive risk assessment.
Examination dates in 2022-2023
FSC1 – Open book exam
08 February
05 April
07 June
09 August
04 October
06 December
FSC2 – practical assessment
Booking via a learning partner

Learners will be required to do a fire risk assessment in their chosen workplace.
Except for NEBOSH charged examination fee= Chưa bao gồm lệ phí thi trả cho NEBOSH
Except for NEBOSH charged examination fee= Chưa bao gồm lệ phí thi trả cho NEBOSH
Except for NEBOSH charged examination fee= Chưa bao gồm lệ phí thi trả cho NEBOSH
Except for NEBOSH charged examination fee= Chưa bao gồm lệ phí thi trả cho NEBOSH
Course Features
Lectures

0

Quizzes

0

Duration

48 hours

Skill level

HSE practitioners

Language

English

Students

0

Assessments

Yes